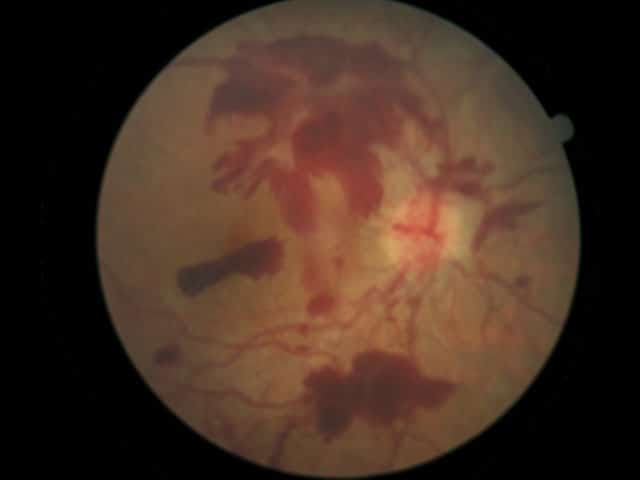 Diabetic Eye Disease
Is a condition which may occur when a diabetic persons blood sugar gets too high. High blood sugar levels start a series of events which end in damaged blood vessel walls. As such, the blood vessels begin to leak fluid or bleed, causing the retina to swell and form deposits know as exudates. Vision can be lost if these spots are not watched and treated. Here, at our office, we carefully examine the back of your eyes to follow and manage this and other important eye diseases.
Often there are no symptoms in the early stages of diabetic eye disease, so it is important that you don't wait for symptoms to appear before having a comprehensive eye exam. Early detection and treatment of diabetic eye disease will dramatically reduce your chances of sustaining permanent vision loss.