Our mission is to ensure that every patient has the best eye care experience available. Our doctors and staff are dedicated to patient safety and health. This shows in our daily care of patients from all over the Chicagoland area.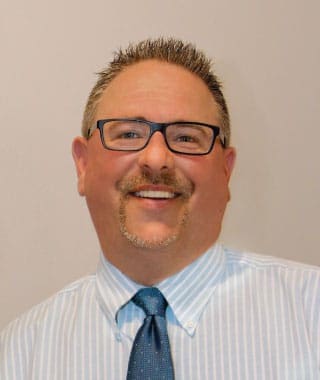 Dr. John Fron

---
Dr. John Fron grew up in Chicago and after graduating grade school, he moved with his family to Homer Glen, where he attended Lockport Township High School. After high school he attended Moraine Valley Community College and Loyola University concentrating in a Pre-Medicine degree. Dr. John Fron completed his post graduate education at the Illinois College of Optometry graduating in 1990. While there he completed an externship at Olympia Fields Osteopathic Hospital.
After becoming an Optometrist, Dr. John Fron worked in a commercial practice before starting his own private practice here in Lockport, IL.
---
---
Family Eyecare of Lockport was established in 1994 and has continued to grow ever since.
Dr. John Fron successfully completed an intensive therapeutic drug course in 1996, which allows him to administer and prescribe medication to treat eye infections and eye diseases such as glaucoma. He sees many ocular emergencies and performs minor surgery if needed, such as foreign body removals.
Dr. John Fron is married to Dr. Cheryl Fron, who also practices at Family Eyecare of Lockport. They have two daughters, Allison and Lindsay. In Dr. John Fron's leisure time he enjoys cooking, hunting, fishing (especially musky) and is a DEVOTED Blackhawks fan!
---
Dr. Cheryl Fron grew up in Wisconsin. She attended the University of Wisconsin –Madison and Milwaukee for undergraduate including a semester abroad at the Spanish-American Institute of International Education in Seville, Spain. She graduated cum laude from the Illinois College of Optometry in 1992. While there, she completed an externship at the Westside VA Hospital.
Dr. Cheryl Fron

---
Dr. Cheryl Fron started her career at a multi-office private practice in Wisconsin. In 1996 she moved to Illinois and joined her husband, Dr. John Fron, in practice at Family Eyecare of Lockport. She is a member of the American Optometric Association and the Illinois Optometric Association.
In her free time she enjoys reading and keeping busy with her two daughters and all of their activities.
---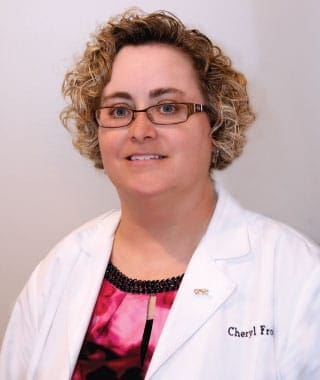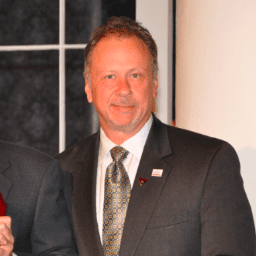 Dr. Vince Brandys

---
Dr. Vince Brandys achieved his Doctorate in Optometry in 1990 from the Illinois College of Optometry (ICO) where he was classmates with Dr. John Fron, after receiving a Bachelor's degree in Biological Sciences from DePaul University. He believes that primary health care should include the eyes and visual system and his goal is to provide education with the highest level of patient care to all.
---
Dr. Brandys recently retired from ICO after 20 years where he served in several different roles including clinical care and public health awareness in the community as the director of the Congressional Glaucoma Caucus Van providing over 2,000 eye health screenings throughout four IL counties. He is an author, lecturer and lobbyist on optometric issues. Prior to ICO, he established a private practice in Bartlett in 1993 and is a past president of the Illinois Optometric Association. Dr. Brandys and his wife Leeann reside in Glenview, they have 6 adult children and one grandson, Miles. In his leisure time, he enjoys golf and taking his dog Lulu on long walks chasing squirrels.